| | |
| --- | --- |
| Posted on March 6, 2019 at 11:35 AM | |
How Much Does it Cost to Alter this Wedding Dress is a common question that brides ask.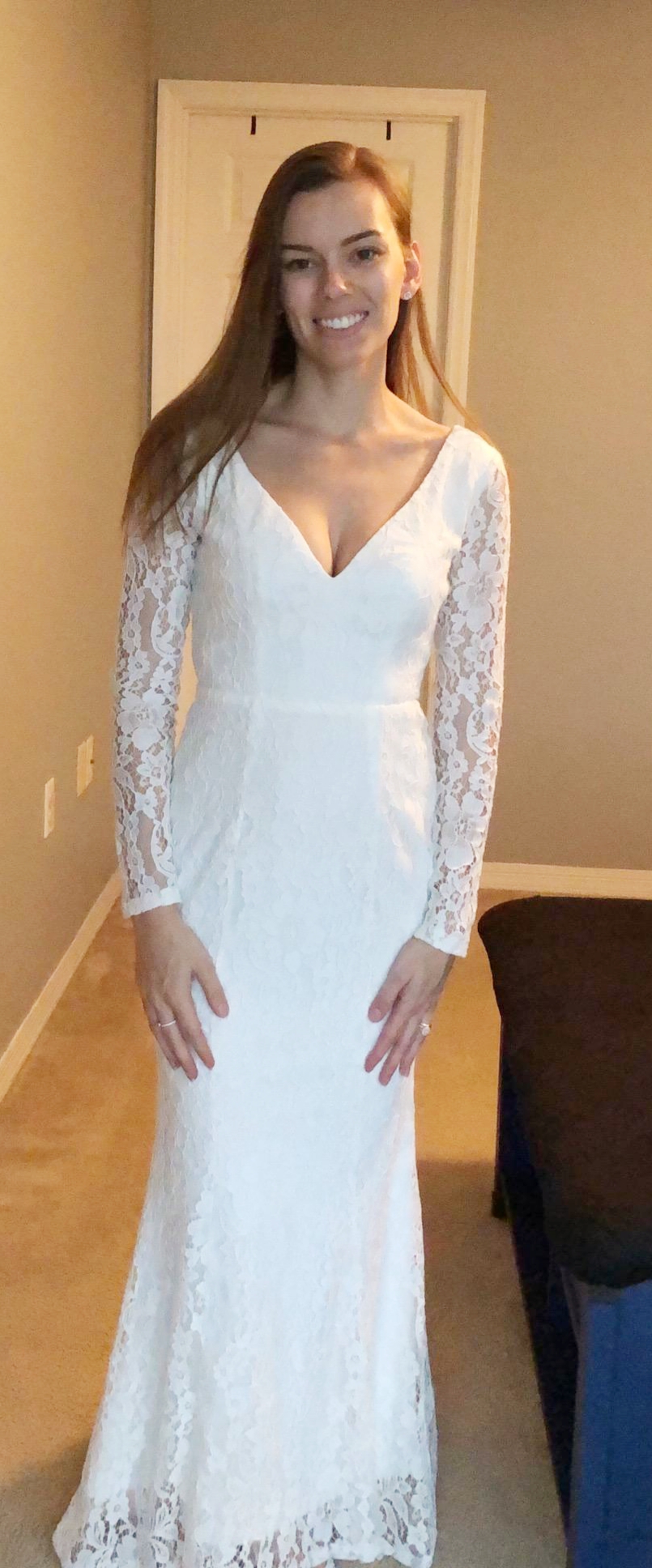 Well, that depends on a few factors if you are a bride who likes to keep track of spending. Those factors include, but not limited to, type of alteration, type of fabric, embellishments and the width and length of the garment. These are a few factors to consider when you are setting a budget for alterations. The most common type of alteration will be the shoulder area, sides in the bodice, waist, hips, and length. The more drastic the change to the garment, the more it will cost.
For instance, if you purchase a size 16 dress that you love and you wear a size 8, you are requiring a tailor to reconstruct (or rebuild) that garment from the top down to the hem. That kind of love will cost you a lot. The type of fabric is another cost factor. Wedding attire often made of flowy fabric like chiffon which is a time-consuming fabric to sew. Therefore, it will cost more to tailor to your specifications. What about the width of the garment? Did you know that the wider the hem, the longer it takes to sew and therefore, more costs?

Nikki's dress was purchased online at LuLu's. Ninety percent (90%) of the time, when a dress is purchased online, it will require some alterations if you plan to look your best for pictures. Remember, pictures last forever these days of the Internet. So it is definately worth it! You can read part 2 if you want to know the value of the alterations for this dress.
Photo compliments of Client/Model: Nikki Turchich, IndigoPinePhotography.com
Categories: alterations, bridal, sewing