It's almost prom and you need to shop for the perfect dress.  It can be as simple as ABC according to Seventeen Magazine 2017 Prom edition.  Here are 3 hacks from The Dress Shop to help get the perfect fashion and fit.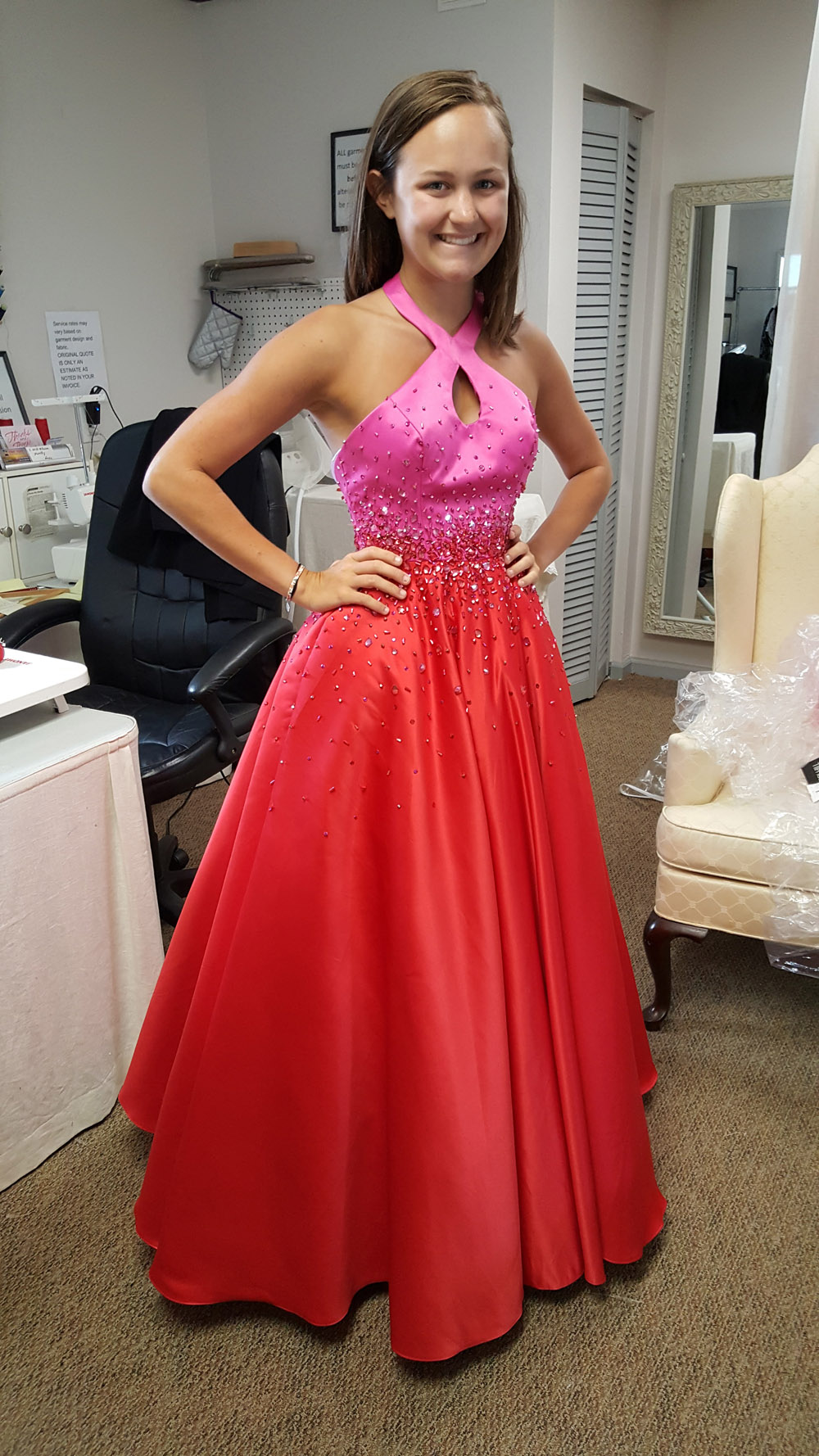 A)     Always look for inspiration everywhere. 
Look at magazines, like Seventeen, Glamour and even Vogue Pattern (in case you get grandma to make it for you). Go to various fashion sites and check out the most popular prom dress designers like Sherri Hill (above dress image), Zoey Grey, Rachel Allen or lafemmefashion.com.
B. Buy Local. This is the only way to try on a few dresses to test good fit and style.
If a dress doesn't match your style, try it on anyway.  You may just be surprised at how good it looks on you.  When you are looking online, don't be tempted by a cheap price. Often times a dress looks good on the model on-site, but it won't look the same on you, especially if it has a flaw. Then you may have to see your favorite seamstress to help fix it.  #macysprom    Here are some local favs:  www.frenchnovelty.com     www.thirtythreestar.com
C. Comfort is key! Do you want to dance or not?!
Pick a dress that will keep you movin'!  Prom is about dancing, prancin' and having fun.  So make sure that you pick a dress or outfit that is cool and comfortable for a night that is fun and unforgettable.
For more styles, go to Seventeen.com/prom