Top Five Tips for the Right Lingerie
Did you know that most women do not wear the proper size bra? Why is this important? It is all about building an appropriate foundation for a great looking garment. The best looking garments are built from the inside out. Therefore, when it comes to looking and feeling your best, it essential to start with choosing the right undergarments for your body type.
1. A New Bra: For ultimate support, make sure you purchase a new bra every six months. Most of us buy a bra maybe ever six years. My bad!!!
2. For special occasions, like your wedding, you should buy NEW lingerie. This idea cannot be stressed enough. Every Bride Deserves a New Bra is what we as tailors lament.
3. Shapewear: This is designed to smooth everything out so that the garment has a smooth canvas on which to be displayed. So make sure it is not too tight by choosing your right size.
4. Get measured by a professional who specializes in selling lingerie, like Lane Bryant or Bryant's Bloomers in San Marco, Jacksonville, FL. You cannot accurately measure yourself.
5. Know your body type: Choose a lingerie style according to the areas you want to target. Is it your tummy, thighs, bum? For me, for instance, it is posture, and therefore I need more back support.
Clothing can be walking artwork. Choosing the right lingerie under your garments will create a more beautiful YOU.
For an Alterations appointment, call 904-874-3513
If you are local to Jacksonville, please visit Bryant's Bloomer's boutique, 2700 Park St., Jacksonville, FL 32205. Phone: 904-388-0849. FB: https://www.facebook.com/Bloomers-1039939852685823/
It's almost prom and you need to shop for the perfect dress.  It can be as simple as ABC according to Seventeen Magazine 2017 Prom edition.  Here are 3 hacks from The Dress Shop to help get the perfect fashion and fit.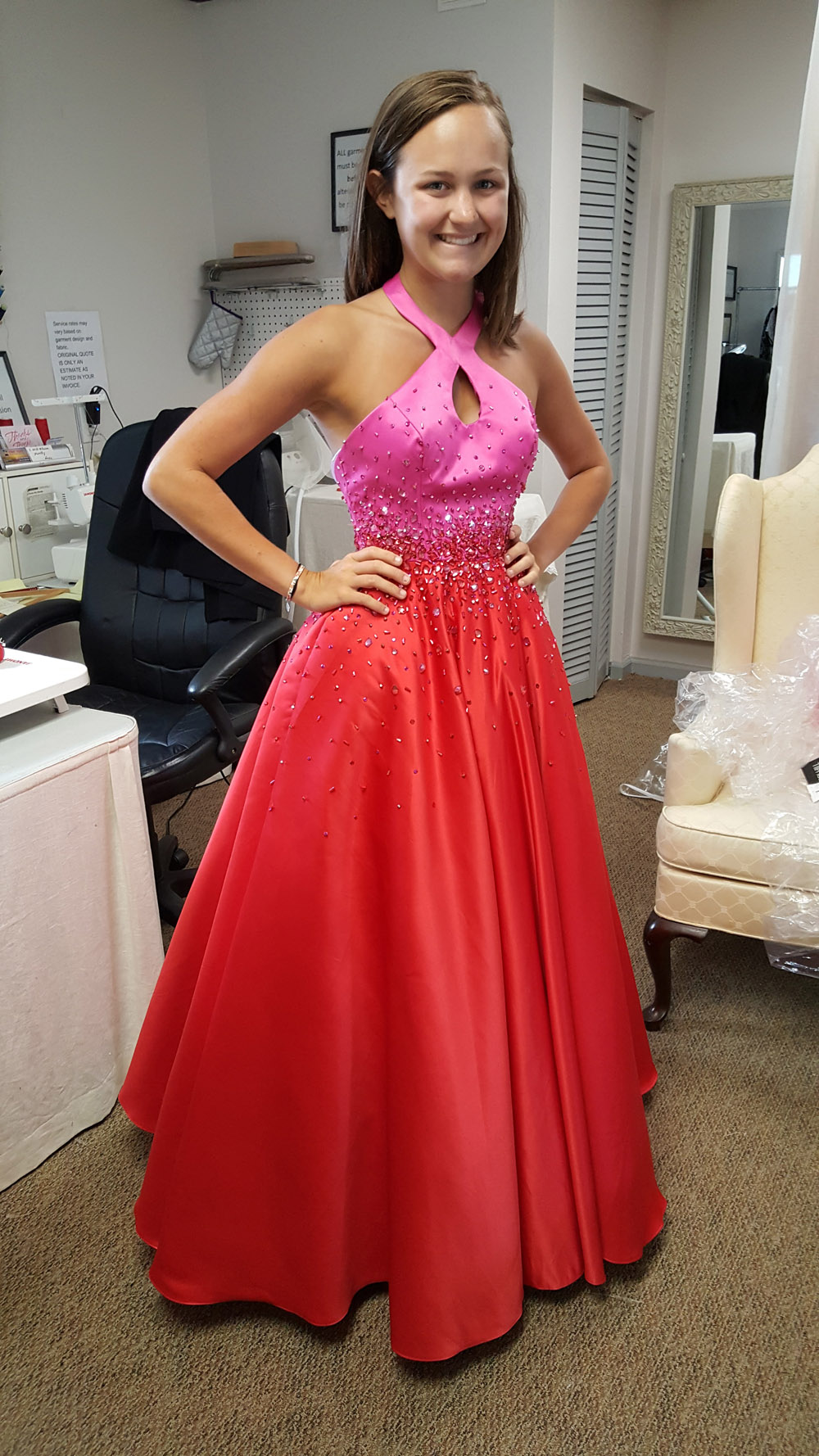 A)     Always look for inspiration everywhere. 
Look at magazines, like Seventeen, Glamour and even Vogue Pattern (in case you get grandma to make it for you). Go to various fashion sites and check out the most popular prom dress designers like Sherri Hill (above dress image), Zoey Grey, Rachel Allen or lafemmefashion.com.
B. Buy Local. This is the only way to try on a few dresses to test good fit and style.
If a dress doesn't match your style, try it on anyway.  You may just be surprised at how good it looks on you.  When you are looking online, don't be tempted by a cheap price. Often times a dress looks good on the model on-site, but it won't look the same on you, especially if it has a flaw. Then you may have to see your favorite seamstress to help fix it.  #macysprom    Here are some local favs:  www.frenchnovelty.com     www.thirtythreestar.com
C. Comfort is key! Do you want to dance or not?!
Pick a dress that will keep you movin'!  Prom is about dancing, prancin' and having fun.  So make sure that you pick a dress or outfit that is cool and comfortable for a night that is fun and unforgettable.
For more styles, go to Seventeen.com/prom
Posted on September 6, 2016 at 3:05 PM
Politics is in the air as we prepare to go to the polls to vote for our 45th president. Abraham Lincoln was one of my favorite presidents to read about in history. One noted fact is his wife's modiste (an old English with French origins word meaning one who mades and sells fashionable dresses and hats for women) was an African American. Her name was Elizabeth Keckley. She was an entreprenuer who did work for the socialites in Washington. Authorities believe this is one of her dresses. It's hard to determine because they often restyled or repurpose fabric at that time since it was so expensive. It does not say if it was by hand or machine. Perhaps both. (Source: Smithsonian.com)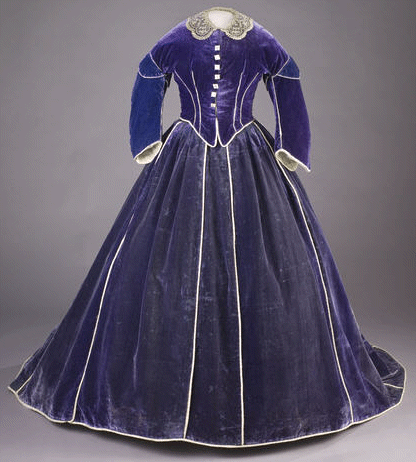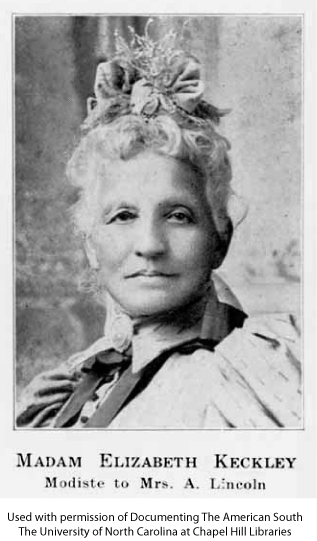 Posted on September 5, 2016 at 2:00 PM
FAST FASHION!!!
Today, let's focus on the labor of sewing as today's topic for National Sewing Month. I am very glad that we live a country where there are labor laws to protect its citizen's. However, not everyone is as fortunate as we are. Labor laws can increase cost that the average consumer is not willing to pay. Perhaps that is another reason we export our sewing labor because we in the West have an insatuable appetite for fast, inexpensive fashion...but it is at a great cost to human labor, our economy and the global environmental cost. Watch this video about the high cost of cheap clothing:
As stated in this video, "We are the only ones that can make a real difference" by becoming conscientious consumers.
My personal goal is to teach young people (or adults) how to make a difference by learning how to sew and design in a sustainable way. More on that later...
Posted on August 5, 2016 at 7:45 AM
Do you need a promotion? Do you want to get noticed and have people treat you better? Do you want or need to look your best? Having your clothes tailored/altered to your specifications is the answer to all of these questions. According to Fabulous Fit - 2nd Edition by Judith Rasban and Elizabeth Liechty, "Fit is a state of mind...The clothes you wear influence the way you think, feel, act or behave and the way people react or respond to you." Here are seven good reasons to tailor or alter your clothing:
1. When your garments fit well, they feel good and make you appear slimmer.
2. Clothes that are tailored increase your self-esteem and self-confidence.
3. Tailored clothes create a positive body image by drawing the eye away from figure challenges.
4. Therefore, tailored clothes are more figure flattering and reflect a positive body image.
5. Clothing that fit well feel more comfortable because they are fitted to your natural body movements.
6. Fashion forward clothing are garments that have a classic fit and therefore last longer coupled with a better value.
7. Clothes that fit well command respect. They can make you look taller, richer, smarter and beautiful.
Fit is everything. So find yourself a great seamstress and you will be ready to take on the world by a storm.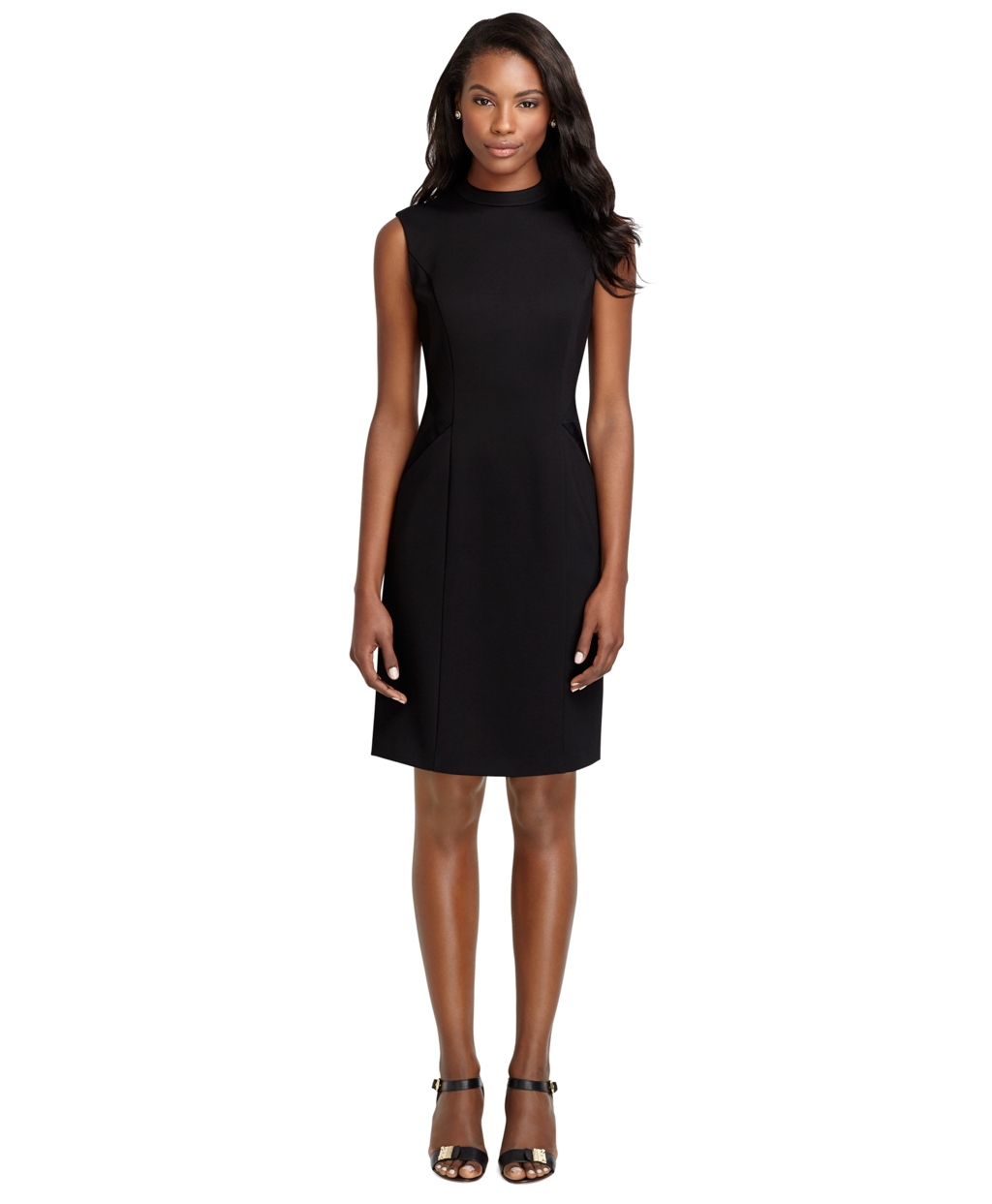 Looking good from head to toe!